Gift Boxes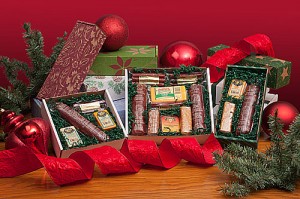 ---

Gift Box #1 – $19.00
One 2# stick of Summer Sausage*
---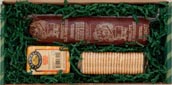 Gift Box #2 – $20.00
One 1.5 lb. stick of Summer Sausage*
One 7.5 oz. block of cheese
One sleeve of crackers
---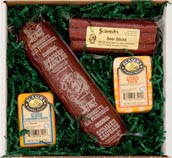 Gift Box #3 – $28.00
One 1.5 lb. stick of Summer Sausage*
6 snack sticks (1 package of 6)**
Two 7.5 oz. blocks of cheese
---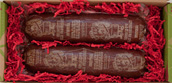 Gift Box #4 – $27.00
Two 1.5 lb. sticks of Summer Sausage*
---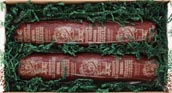 Gift Box #5 – $35.00
Two 2 lb. sticks of Summer Sausage*
---
Gift Box #6 – $38.00
One 2 lb. stick of Summer Sausage*
12 snack sticks (2 packages of 6)**
Two 7.5 oz. blocks of cheese
---
Gift Box #7 – $48.00
Two 1.5 lb. sticks of Summer Sausage*
12 snack sticks (2 packages of 6)**
2 sleeves of crackers
1 lb. block of cheese
---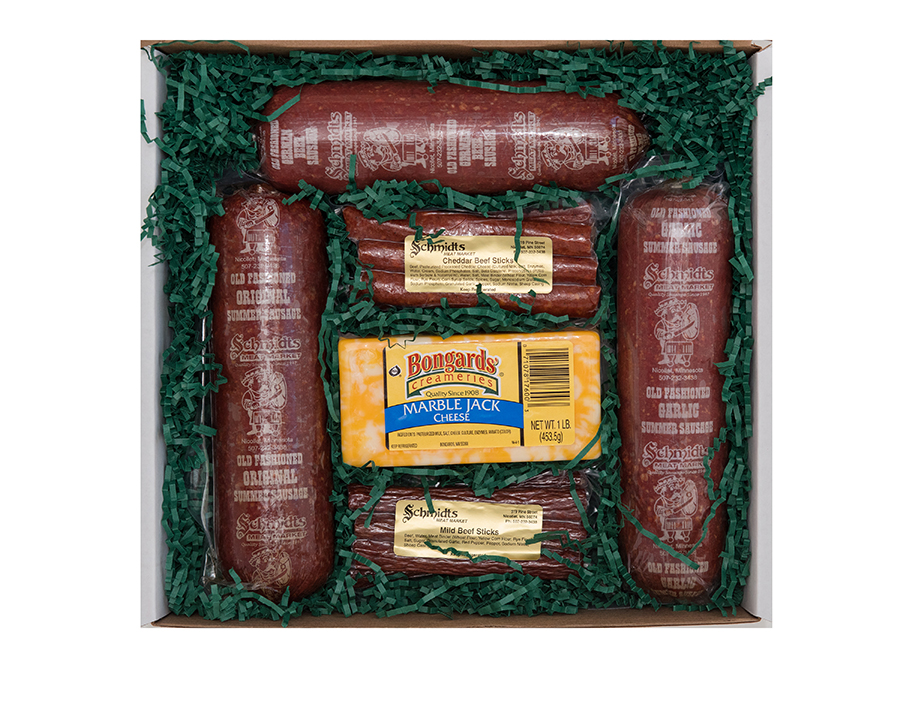 Gift Box #8 – $58.00
Three 1.5 lb. sticks of Summer Sausage*
12 snack sticks (2 packages of 6)**
1 lb. block of cheese
---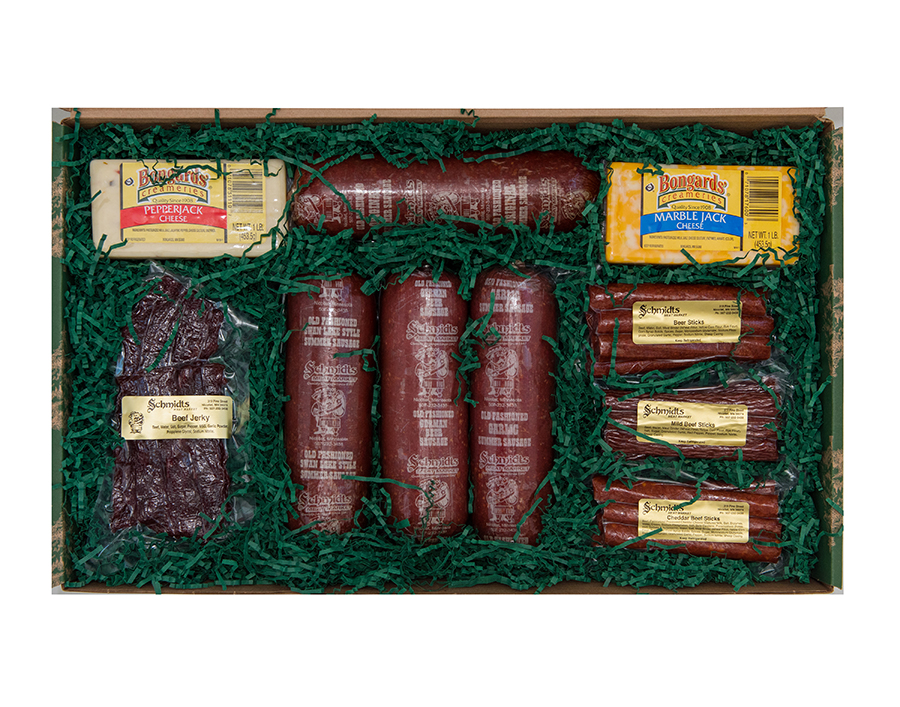 Gift Box #9 – $84.00
Four 1.5 lb. sticks of Summer Sausage*
1/4 lb. of beef jerky
18 snack sticks (3 packages of 6)**
Two 1 lb. blocks of cheese
---
Office Box A – $34.00
One 1.5 lb. stick of Summer Sausage*
6 snack sticks (1 package of 6)**
Two sleeves of crackers
1 lb. block of cheese
Paring knife with cover
---
Office Box B – $51.00
Two 1.5 lb. sticks of Summer Sausage*
12 snack sticks (2 packages of 6)
Two sleeves of crackers
1 lb. block of cheese
Paring knife with cover
---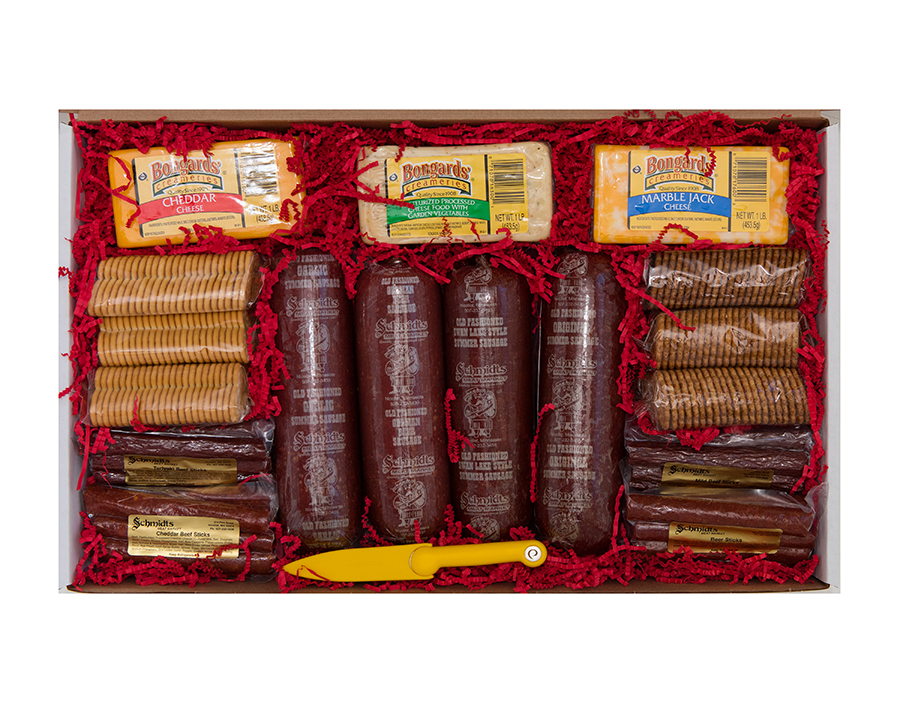 Office Box C – $105.00
Four 1.5 lb. sticks of Summer Sausage*
24 Snack Sticks (4 packages of 6)**
Six sleeves of crackers
Three 1 lb. blocks of cheese
Paring knife with cover
---
Also, we will be happy to customize a box specifically for you.
*Summer Sausage Varieties available for Gift Boxes:
Original
German Beer
Garlic
Swan Lake
Cheddarwurst
To substitute Minnesota Style, Wisconsin Style or Jalapeno & Cheese Summer Sausage varieties (only available in 1.5 lb. sticks), add $.50 per 1.5 lb. stick.
If substituting one of the above for a 2 lb. stick, deduct $3.25 per stick.
** Snack stick flavors include:
Mild
Maple
Hot
Beer
Teriyaki
Habanero
Cheddar
Bold & Tangy
Jalapeno & Cheese
Cheese flavors for 7.5 oz. and 1 lb. blocks include:
CoJack
Mild Cheddar
Colby
Hot Pepper 
Vegetable
Cheese substitutions may be necessary.
Link to Gift Box Brochure